Join Andrew Fuller as he chats with guest Dr Michael Nagel on the neuroscience behind educating and raising young girls.

Neurological development
Optimising educational approaches: learning strengths, STEM, career preferences, social and emotional needs
The importance of a nurturing environment – finding a balance between supporting and allowing girls to develop their own voice and identity
Listen now below:
Host: Andrew Fuller, Clinical Psychologist and Family Therapist, Speaker and Founder of My Learning Strengths
Guest: Dr Michael Nagel, Researcher and Author; Educator, University of Sunshine Coast
Total time: 20 mins
It's a Girl Thing – A Book by Dr Michael Nagel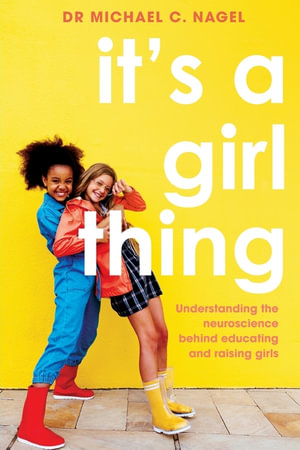 Using the latest neuroscientific research, Dr Michael C. Nagel explores the neurological differences that exist between boys and girls, and how this shapes their behaviour, learning, growth and development. Exploring female aggression, self-esteem, relationships, emotional problems, peer-contagion and the challenges of technology, Dr Nagel offers solutions and ideas for parents and teachers.
Find out more at: booktopia.com.au/michael-nagel