Join Andrew Fuller and guest Dr Michael Nagel talk on the neuroscience behind educating and raising young boys.

Improving learning approaches for boys
Should schools be organising classes based on development rather than chronological age?
The importance of kindness and good role models
Listen now below:
Host: Andrew Fuller, Clinical Psychologist and Family Therapist, Speaker and Founder of My Learning Strengths
Guest: Dr Michael Nagel, Researcher and Author; Educator, University of Sunshine Coast
Total time: 17 mins
You might also like to catch up on part one of this topic, Educating and raising girls. Listen here >>
Oh Boy! – A Book by Dr Michael Nagel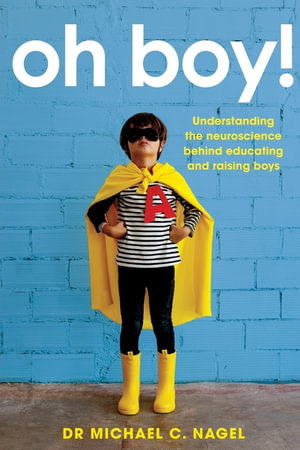 Dr Michael C. Nagel gives us a guided tour of a boys' brain, and explains how differences in structure and neurochemistry impact their behaviour, learning, emotions and bodies. Exploring aggression, learning difficulties, behaviour, emotional problems, toxic masculinity and the challenges of technology, Dr Nagel offers solutions and ideas for parents and teachers.
Find out more at: booktopia.com.au/michael-nagel