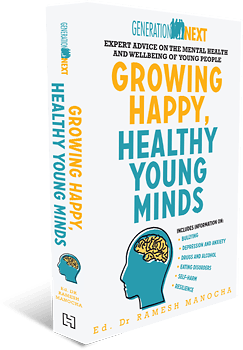 Growing Happy,
Healthy Young Minds
Edited by Dr Ramesh Manocha & Gyongyi Horvath
To read the full chapter go to Volume 1, chapter 3, 19. 292-305.
Dan Haesler
Dan Haesler works with organisations around issues of engagement, wellbeing, mindset and leadership. As well as schools, he has consulted to government education projects, corporate business, The Black Dog Institute and other not-forprofit organisations. Dan is an international keynote speaker, regularly features in the media, and writes a monthly column in the Australian Teacher Magazine. Dan's first book, #SchoolOfThought, is now available on his website and all profits will go to supporting the Indigenous Literacy Foundation.
Website: www.danhaesler.com
This chapter will explore why Minecraft is so engaging for young (and older) children, and what parents, teachers and perhaps employers can learn from gaming mechanics to improve outcomes for young people.
Want to Learn More, Get Help or Find Support?