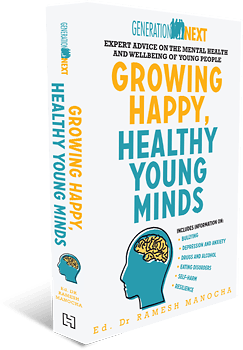 Growing Happy,
Healthy Young Minds
Edited by Dr Ramesh Manocha & Gyongyi Horvath
To read the full chapter go to Volume 1, chapter 23, pp. 349-358.
Tena Davies
Tena Davies is a Melbourne-based psychologist and cyber expert. She has recently completed a Clinical Psychology Master's degree with a thesis on parenting the internet. She works with young people and families to help support a young person's cyber wellness. Her approach to working with young people and families is to promote a balanced and practical approach.
Website: www.tenadavies.com.au
To help young people manage time online, I recommend taking a balanced and collaborative approach. This involves setting boundaries in collaboration with young people and empowering them with tools to help self-manage their time online.
Want to Learn More, Get Help or Find Support?