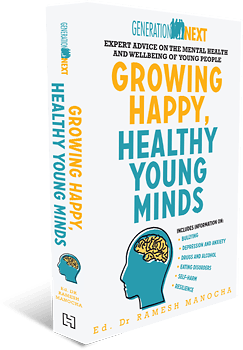 Growing Happy,
Healthy Young Minds
Edited by Dr Ramesh Manocha & Gyongyi Horvath
To read the full chapter go to Volume 1, chapter 21, pp. 323-334.
Professor Felice Jacka
Director of the Food and Mood Centre, Deakin University
Professor Felice Jacka is an NHMRC Career Development Fellow at Deakin University, where she is Director of the Food and Mood Centre. She is president of the International Society for Nutritional Psychiatry Research (ISNPR) and immediate past president of the Australian Alliance for the Prevention of Mental Disorders (APMD). Professor Jacka has pioneered and led a highly innovative program of research that examines how individuals' diets, and other lifestyle behaviours, interact with the risk for mental health problems.
Website: www.foodandmoodcentre.com.au
This chapter will provide an overview of the evidence linking diet to mental health, including in young people. It will provide evidence-based suggestions for the prevention and treatment of common mental health problems, such as depression and anxiety.
Want to Learn More, Get Help or Find Support?