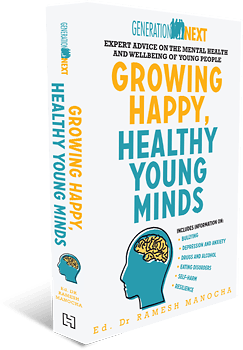 Growing Happy,
Healthy Young Minds
Edited by Dr Ramesh Manocha & Gyongyi Horvath
To read the full chapter go to Volume 1, chapter 8, pp. 114-129
Carol Ronken
Head of Research and Policy Development, Bravehearts

Carol Ronken worked as a researcher and Associate Lecturer at Griffith University in the School of Criminology and Criminal Justice before joining Bravehearts in early 2003. With a BA (Psych) and Masters Applied Sociology (Social Research), Carol is the Head of Research and Policy Development for Bravehearts. In 2011 she received an award from the Queensland Police Service Child Protection and Investigation Unit for her contribution to child protection. Carol has co-authored The Bravehearts Toolbox for Practitioners Working with Child Sexual Assault (Australian Academic Press, 2011).
Website: www.bravehearts.org.au
Understanding the processes of grooming and offending behaviour helps us recognise the dynamics that impact on children and young people who have been affected by sexual assault. Moreover, in understanding these offending processes it becomes clearer how children and young people can be coerced into silence, or made to feel some responsibility for the offence. The better our understanding of this crime, the better we are equipped as parents, community members and people who work with children, to both protect and respond.
Want to Learn More, Get Help or Find Support?