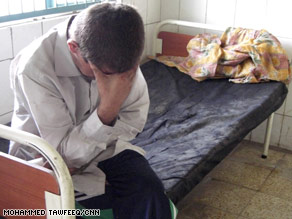 Thousands of Australians seeking help for mental health problems face growing uncertainty because federal funding for hundreds of contracts has not been guaranteed after June 30.
Seventy mental health groups, including Mental Health Australia, Headspace, and the Black Dog Institute, have written an open letter to Prime Minister Tony Abbott and Health Minister Sussan Ley.
The letter reads: "We have not received any definitive advice regarding the future of programs.
"Some agencies have indicated that without this advice, they will have to give staff notice of termination of employment in a matter of days.
"This ongoing uncertainty is causing a huge disruption to organisations and increasingly, deep anxiety amongst the people they serve."
The National Mental Health Commission has completed a major review of the mental health sector, which is currently with Ms Ley, but no date has been set for its release.
– Sophie Scott, ABC
via Mental Health Patients Facing Cuts to Crucial Services Amid Funding Uncertainty