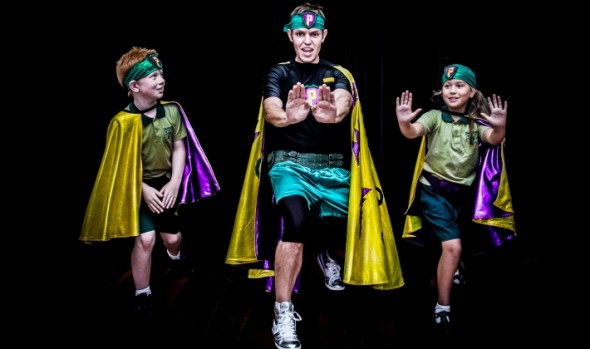 What is the number one social issue for students across Australia? According to the Australian Bureau of Statistics landmark CensusAtSchool survey, reducing bullying in schools [1]. So how can theatre help students deal with the far-reaching and negative effects of bullying and violence?
Storytelling, drama, humour, role playing and music have been used since the beginning of time to educate and engage. The use of theatre in education can help unite children in a shared experience and is a great springboard for opening up discussion and assisting with social change; be it bullying, dealing with peer pressure or the consequences of risky behaviour including binge drinking and violence. Research and evaluation have revealed that the 'overwhelming majority of students demonstrate enjoyment and enthusiasm through watching educational theatre, are receptive and listen attentively, and can correctly identify the educational messages being portrayed'[2]. In this way, theatre gives strong and emotional lessons to kids, whilst entertaining them. Everybody wins.
Children also learn in different ways and educational theatre can have a profound effect on some children when they see a familiar scenario being played out with clear solutions and skills that they can practice in their own lives. Students come to the realisation that they are not alone and their feelings are validated through the characters on stage. They see the characters demonstrate perseverance and resilience and that gives hope to any child who may be struggling with similar issues. This is incredibly important when trying to tackle bullying, cyberbullying and violence, not only for the victims but, also, for the bullies themselves. For children that are bullying, they can see and feel how their negative behaviour is affecting their victim and also learn alternative behavioural patterns which can help them change these anti-social, destructive and unacceptable behaviours.
In August 2014, the Festival of Theatres for Young Audiences  explored how theatre can contribute to th